INTERNATIONAL
CONFIGURATIONS, INC.
INTERNATIONAL WIRING DEVICES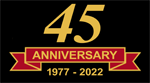 Est. in 1977, ICI stocks a complete line of high quality wiring device products that comply with country specific approvals, certifications, standards, Reach, RoHS, CE requirements.
PRODUCT LINES INCLUDE:
European, United Kingdom, Australian, International IEC 60320,
IEC 60309 250 Volt Power Cords, Plugs, Outlets, Power Strips, GFCI/RCD Outlets, Plug Adapters, Circuit Breakers, Light Fixtures and Cordage.
International Configurations, Inc. Ships Worldwide from USA